Ready-To-Eat Prepackaged Popcorn

Prepackaged popcorn snacks are often already popped, flavored and conveniently packaged in bags, boxes or tin cans, and ready to munch on.
The nice thing about pre-popped popcorn is that it's just a grab and go snack. There's no hassling over the stove, playing the waiting game with a microwave, nor finicking with a popping machine.
Although not necessary, there are a few brands that could be a little more suitable with a quick warm up in the microwave. Of course this is only optional according to your liking and desired taste.
There are numerous companies which produce prepacked popcorn. Some stem from little mom and pop businesses who are passionate about their personal products. And then there are the more popular brands which include Popcorn Indiana, Cracker Jack, Fiddle Faddle, Crunch N' Munch and Poppycock.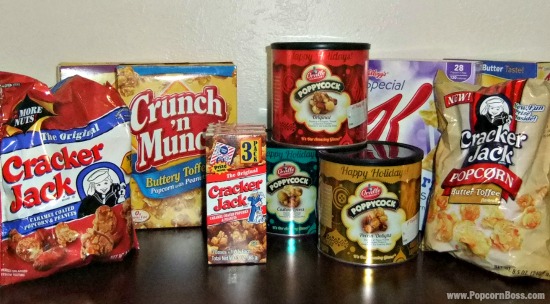 There's an assortment of flavors offered to delight everybody's taste buds. Aside from original, various flavors also include caramel coated, butter, toffee, cheddar, sweet and salty kettle corn, and much more.
Popular Brands of Prepacked Popped Popcorn

The following is a list of snackalicious brands that we intend on providing some awesome reviews for your snack time decisions...
Angie's BOOMCHICKAPOP

Crunch 'n Munch
Erin's

Fiddle Faddle

Popcorn Indiana

Orville Redenbacher's Poppycock
Skinny Pop

Smartfood Selects
Packaged Popcorn Gift Ideas

There are countless companies that offer packaged popcorn as gifts. These are great for popcorn lovers for special occasions, the holiday seasons, and other cool events. We will elaborate more in the near future on these companies, what they offer, and where and how to contact them.
In the meantime, enjoy your store bought prepackaged popped popcorn. :-)

What's YOUR favorite kind of popcorn?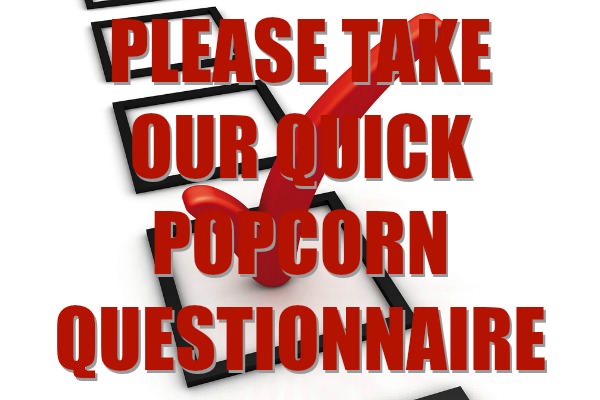 Popcorn Gift Ideas