10 Simple Steps To Making Popcorn
1. Set the pot on the stove burner and turn on to medium-high to high heat.
2. Add just enough oil into the pot to fully cover the bottom, or about 1/16 of an inch, but no more that 1/8 of an inch.
3. Drop a couple or so kernels in to the pot. Wait a couple minutes until the first kernel pops.
4. Add enough kernels to form a single layer in the bottom of the pot.
5. Place the lid on top of the pot.
6. With your hand firmly holding the lid in place, move the pot back and forth as the kernels pop. This will help with even heat distribution and help prevent the popped popcorn kernels from burning.
I like to take it away from the heat when the popcorn has nearly reached the top of the pot, and/or when the popping has become less frequent. Otherwise the popcorn will burn, even the ones sitting on the sides.
Not only does it smell gross, it tastes nasty.
7. Once the popcorn has been popped, immediately remove the pot from the heat source.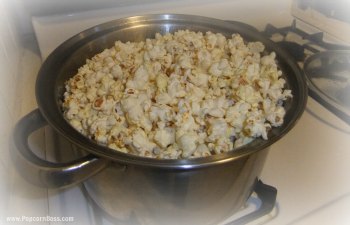 8. Transfer the popped popcorn to a large bowl or a bag.
9. Add any toppings and seasonings that you want. Cover and shake for a few seconds until all of the popcorn has been completely covered.
10. Grab your favorite drink and enjoy your popcorn!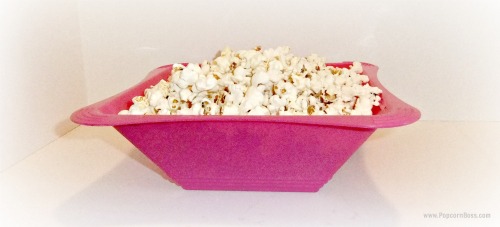 5 Easy Hacks For Removing Burnt Popcorn Smell